Interview with Kie Willis
Kie Willis is one of the worlds most renowned Freerunners / Parkour Practitioners. With over 13 years training and 11 years as a professional, he has won and podium placed in numerous prestigious competitions within the sport, starred and modelled in advertising campaigns for high profile clients, choreographed and performed in hundreds of performances and gained millions of views through YouTube.
Kie is based in the UK and is the co-owner of Storm Freerun. He is an extraordinarily creative professional who has broadened his skills to become a professional drone pilot, capturing some insanely cool sequences. In this interview, we are going to learn what it takes to be a drone pilot and fly these incredibly fast pieces of equipment close to the action to capture breath taking performances.
How and why did an elite level parkour athlete transition into becoming a professional drone pilot, what was the defining moment that made you want to learn?
Parkour culture is heavily into filmmaking in general. The sport grew initially, thanks to the birth of YouTube, so an interest in film and video sort of came tied into the sport. As I progressed and eventually became lucky enough to make a career in parkour, there also came a need to push myself creatively in ways to film and capture the sport, keeping it fresh for both myself and the viewers. Naturally this included the exploitation of drones as an option for tracking and gaining a new perspective. Alongside a friend of mine (Giles Campbell Longley), we produced a short series of "Drone Parkour" videos. The original plan was more of a way to test the platform and see what it could offer but then became more successful than we could have hoped! The whole series was based around the DJI Inspire 1 Pro – a dual operated platform that allowed me to pilot the drone while giving Giles the ability to control the camera. It gave a really nice perspective but as drones became more readily available, the shots started to feel more placid and commonplace which pushed me to delve deeper, eventually finding myself in the world of racing drones and FPV.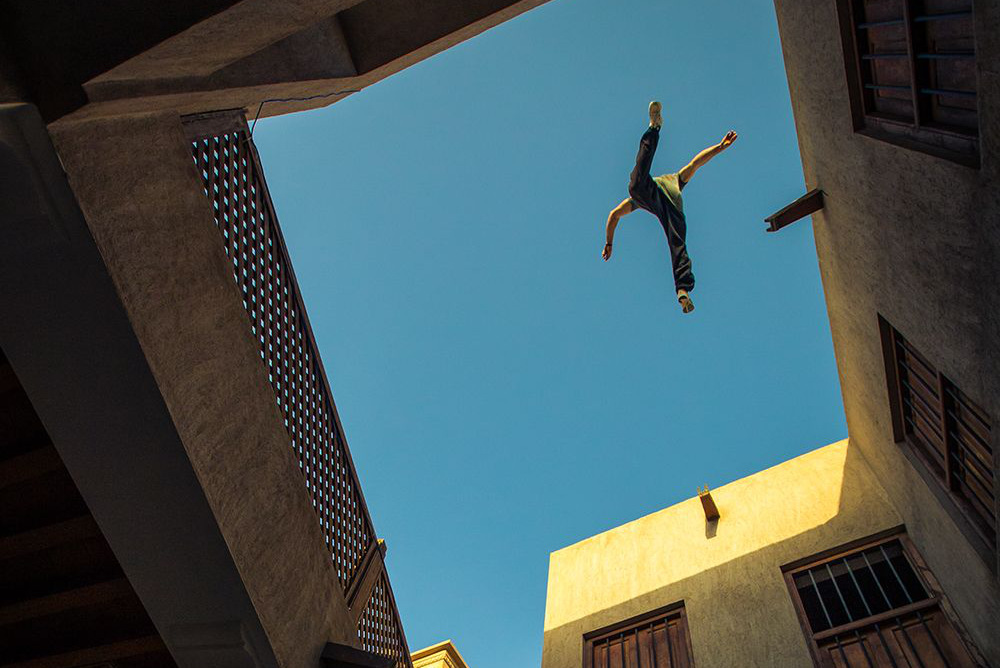 Photo credit (including main photo) @veryicaldubai
What was the route you took to learn to become a professional drone pilot, take us on your journey. What Drone did you start with and how do you progress to the other drones?
I first started flying the DJI Phantom 2 with a GoPro strapped underneath it. After that I was fortunate enough to get my hands on a DJI inspire. These drones essentially fly themselves, thanks to GPS and some other features which made them amazing for achieving the shots I was looking for. A few years later I began getting into FPV which was a whole other ballgame. The drones have no assistive flight software for altitude control, speed, etc., so learning the controls felt like going from a bicycle to a formula 1 car! Fortunately a couple of simulators had just been released so I invested about 30hrs into those before heading out on my first real flight. Another hurdle to overcome was the FPV drones all had to be built from scratch. I had no previous experience with electronics, programming or soldering, so needless to say the learning curve was steep! Since then I've logged hundreds of hours of practice and been granted my PFCO under the CAA (UK drone license).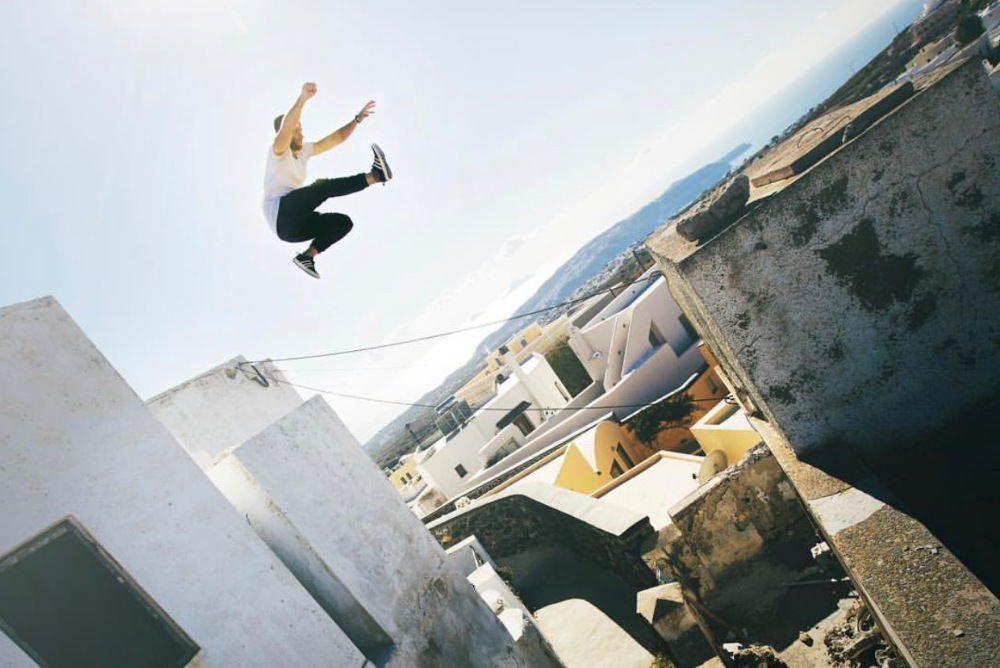 To achieve the perfect sequence do you have to use different drones, could you explain what your favourite drones are for certain sequences and why? Talk us through the limitations and advantages of using the different types of drone available.
Drones are like tools. You need to choose the right one to get the shot you want to achieve. I've recently had a lot of fun building and designing different drones to achieve otherwise unachievable shots and combinations. For those more immersive chasing sequences there's nothing that gets as dynamic and intimate as the FPV drone. The main limitation with that is, the fixed camera position and single operator (pilot) being responsible for the positioning of the drone and framing of the shot simultaneously. Alternatively the conventional drone with a second operator sacrifices the size of the rig, and in turn prevents it from achieving the same dynamic movements.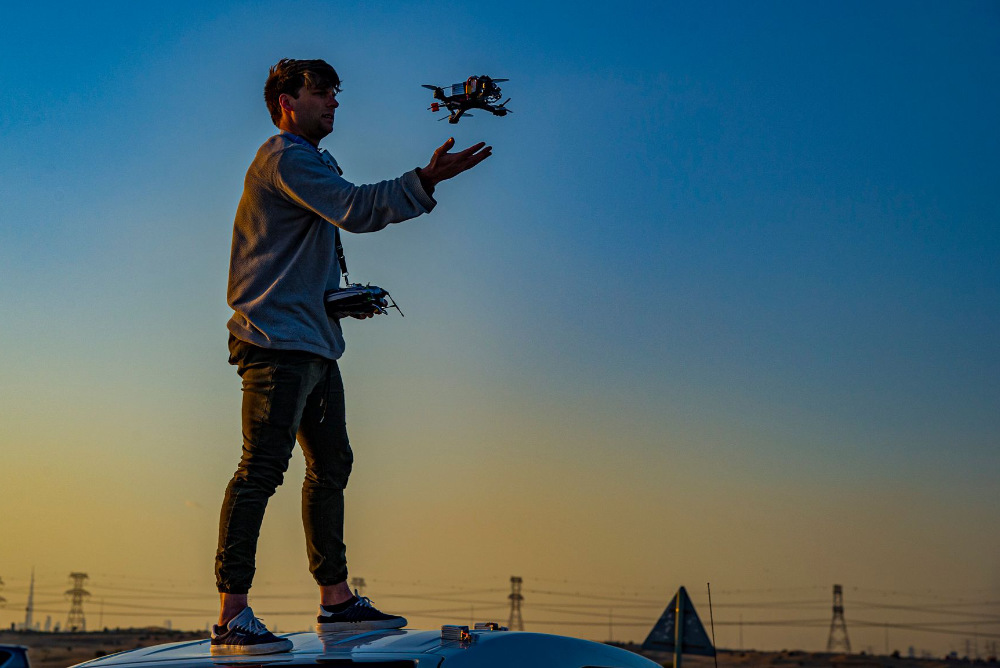 Credit @andyophoto
What has been your favourite collaboration and why?
Definitely has to be working with Damien and the rest of the crew on the "School Fight" movie. The perfect combination of amazing people, insane action, incredible locations, brilliant safety team, and a freedom to explore creatively with shots. Couldn't ask for more!
What is your favourite shot that you have captured on camera, and how does capturing the perfect shot compare to executing a new parkour/freerunning skill.
My personal favourite would be an FPV chasing shot of a mountain bike rider (Alistair Whitton) through a forest. The shot started gliding low over the tree tops to then diving down below the canopy, meeting up with the rider as he rode down the trail between trees. I think the final shot was about 40 seconds long and was so much fun to fly! It was a real challenge to keep the subject framed smoothly while also avoiding foliage, trees etc., but I couldn't be happier how the shot came out!
What does it take to create the perfect shot/ sequence, talk us through the procedure
Perfect shots rarely happen by accident. It's often a heavy amount of planning, rehearsing, and testing to get to that point. Equipment prep beforehand is essential. With the FPV drones it's important to have spares and replacements in case of a more demanding shot causing damage to the drone. Planning is obviously key to making sure everyone is on the same page, (this is also essential for safety). Alongside planning includes permissions, both from the location, airspace clearance if necessary, and with the talent. Rehearsals before flight are often useful as well to make sure where the clear flight path is, highlight any potential issues and confirm framing etc. With every shot my primary thought is always on safety. I never hesitate to sacrifice a take for the sake of someone's health and wellbeing!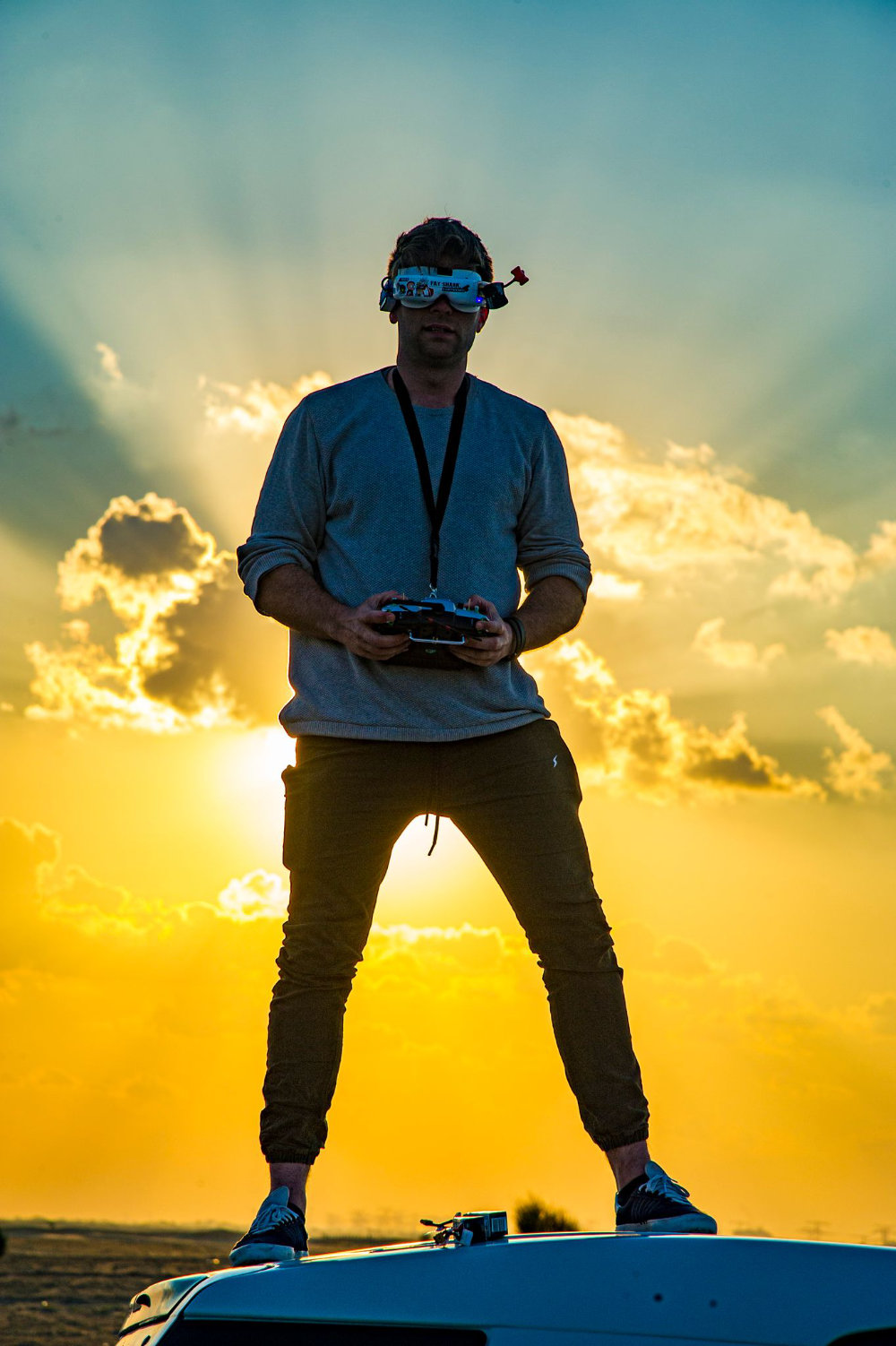 Credit @andyophoto
Do you have a preference to a specific sport to shoot and is there a sport you haven't shot that you would love to?
I don't really have a preference of what I film, but there's definitely a lot I'd love to! I'm yet to really venture into motorsports and snow sports, which would definitely be an awesome thing to film on the FPV rigs. Pretty much anything that covers ground at a decent speed would be great fun to film.
Any projects in the pipeline you are excited about?
I'm really excited to head back out to Dubai to shoot with a couple of very talented wing suit base jumpers in RAK. We're going to be using the FPV rig to chase them down the mountain which is going to feel incredible! Unfortunately it was postponed due to the current pandemic, but I'm hoping it will go ahead once this blows over.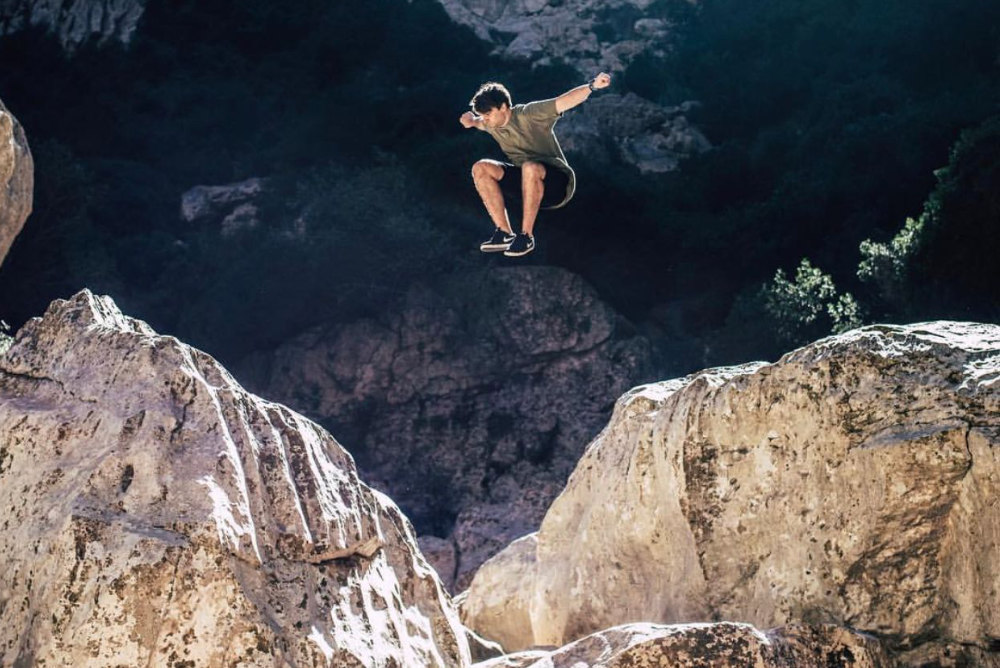 We see that you still love to do parkour / freerunning, how do you keep yourself fit and injury free.
Parkour has been such a huge part of my life, I can't imagine ever not training. Injuries do seem more prevalent the older I get, but moderating the amount of impact I'm taking, combined with stretching and mobility work seems to keep the injuries at bay.
Last question we promise. The question on everybody's lips is how many drones have you crashed and is it expensive?
Everyone that fly's FPV racing drones have crashed, a lot, it's part of the learning curve! Fortunately it's not that expensive to repair them. For me in more recent times crashing is much more rare and generally only happens during practicing. Now with the amount of planning and work put into the sequences, and the 100's of hours I've put in practicing, we mitigate the risk of crashing so it's less of a factor, and also increases the consistency and reliability of getting the shot when we need to.