Christian Black interview: Action through a lense
Born from a passion for adventure and action sports, Christian Black is a professional photographer that has been shooting action sports all around the World. His journey has landed him on some of Cinemas biggest film sets.We are stoked to have had the chance to interview Christian giving us a great insight into the man behind the camera and the world of capturing the perfect shot!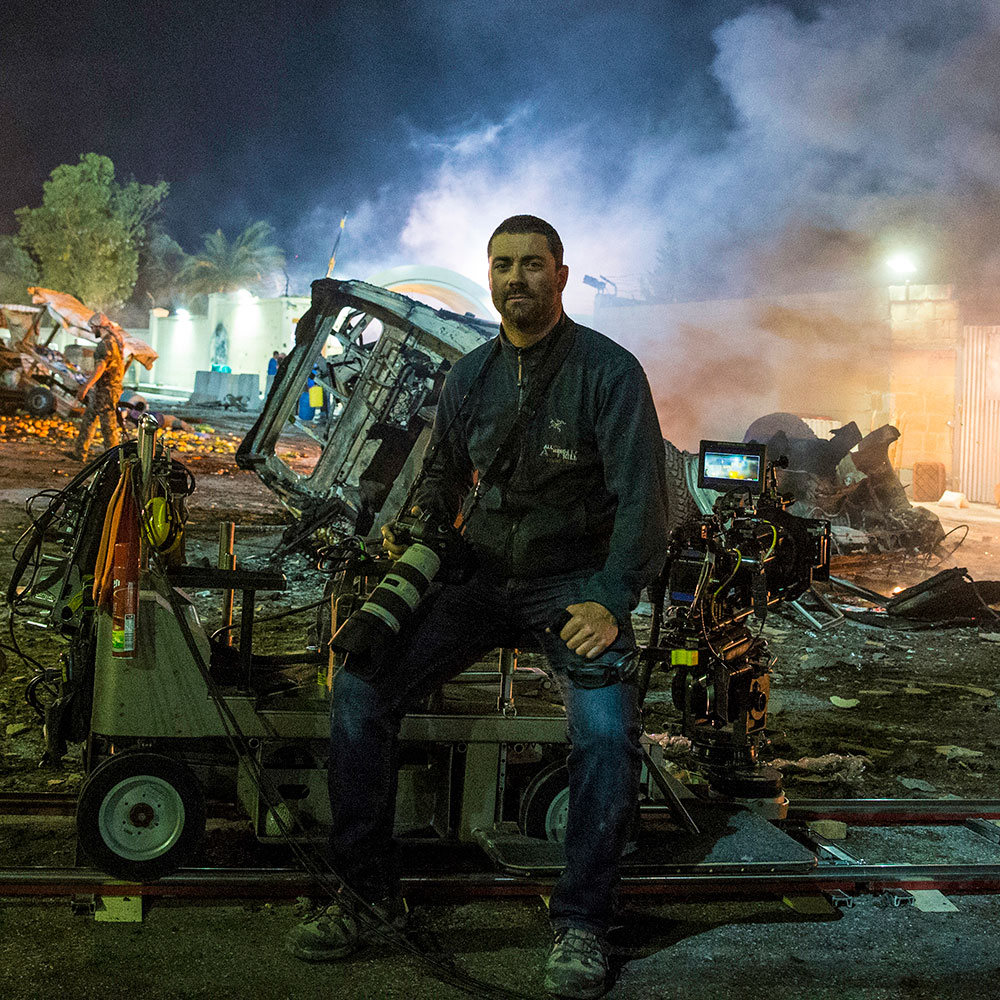 How did your journey as an action sports and unit still photographer start?
I've been participating in a lot of different action sports since I was a kid and also had a camera in my hand since I was 10 years old, therefore shooting action sports came very naturally to me. As for unit stills, in 2000 I worked on Band of Brothers but was in front of the camera playing a character called Walter Hendrix. I watched the stills photographer working on that and thought to myself, that is what I want to end up doing!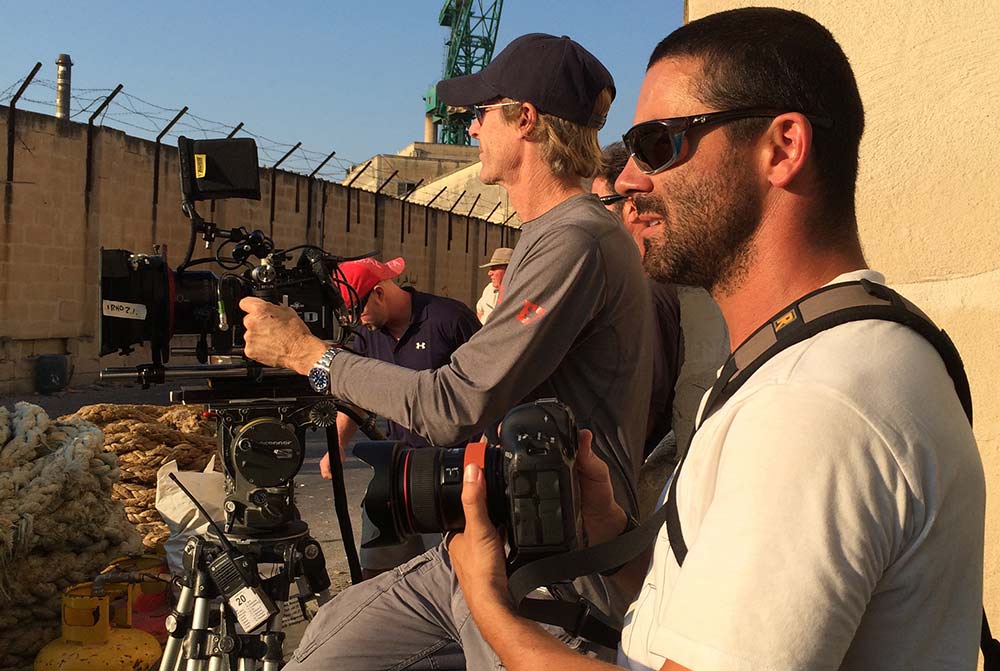 Here I'm with Michael Bay about to shoot a car stunt on 13 Hours. The shot was part of a car chase where the van ends up smashing head on into a tractor with a forklift on the front of it.
Where do you get your inspiration for your shots?
When I first started shooting I was getting most of my inspiration from surf and snowboard magazines, then came Nat Geo and a whole host of others including various war correspondents like Sir Don McCullin. Now I gain a lot of my inspiration for shots from world class DPs, stuntmen and action sports athletes.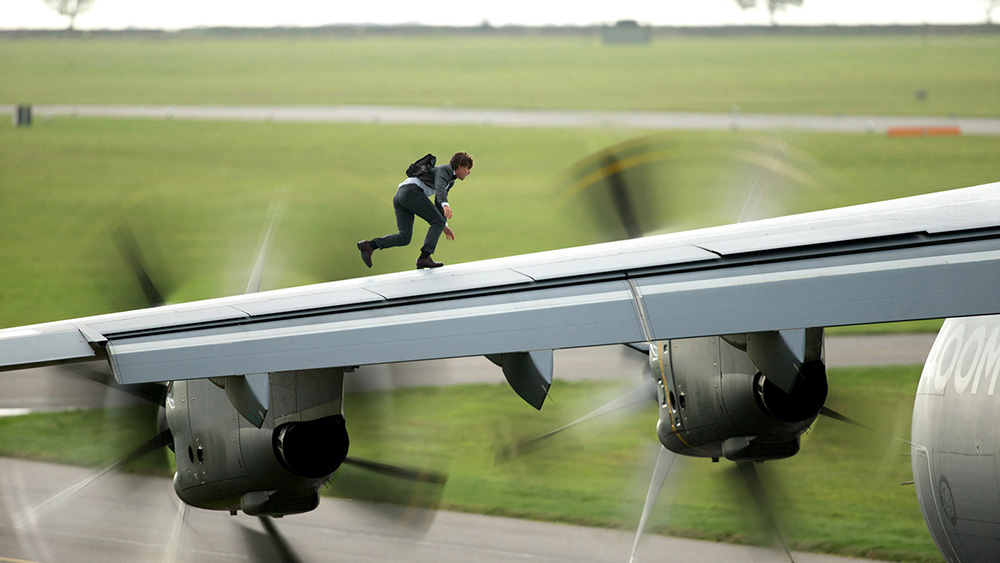 Tom Cruise running across the wing of an A400M on Mission Impossible: Rogue Nation. I shot this on my Canon 600mm f/4 lens from the aircraft control tower at RAF Wittering.
Can you explain the feeling when you know you have just captured a great image?
Ecstatic! Although nothing compares to how I used to feel when I shot on film and I would sometimes have to wait for two weeks or more to see the developed slides from a trip. Then when you realised you had captured something special, it was really special! I miss that magical feeling sometimes.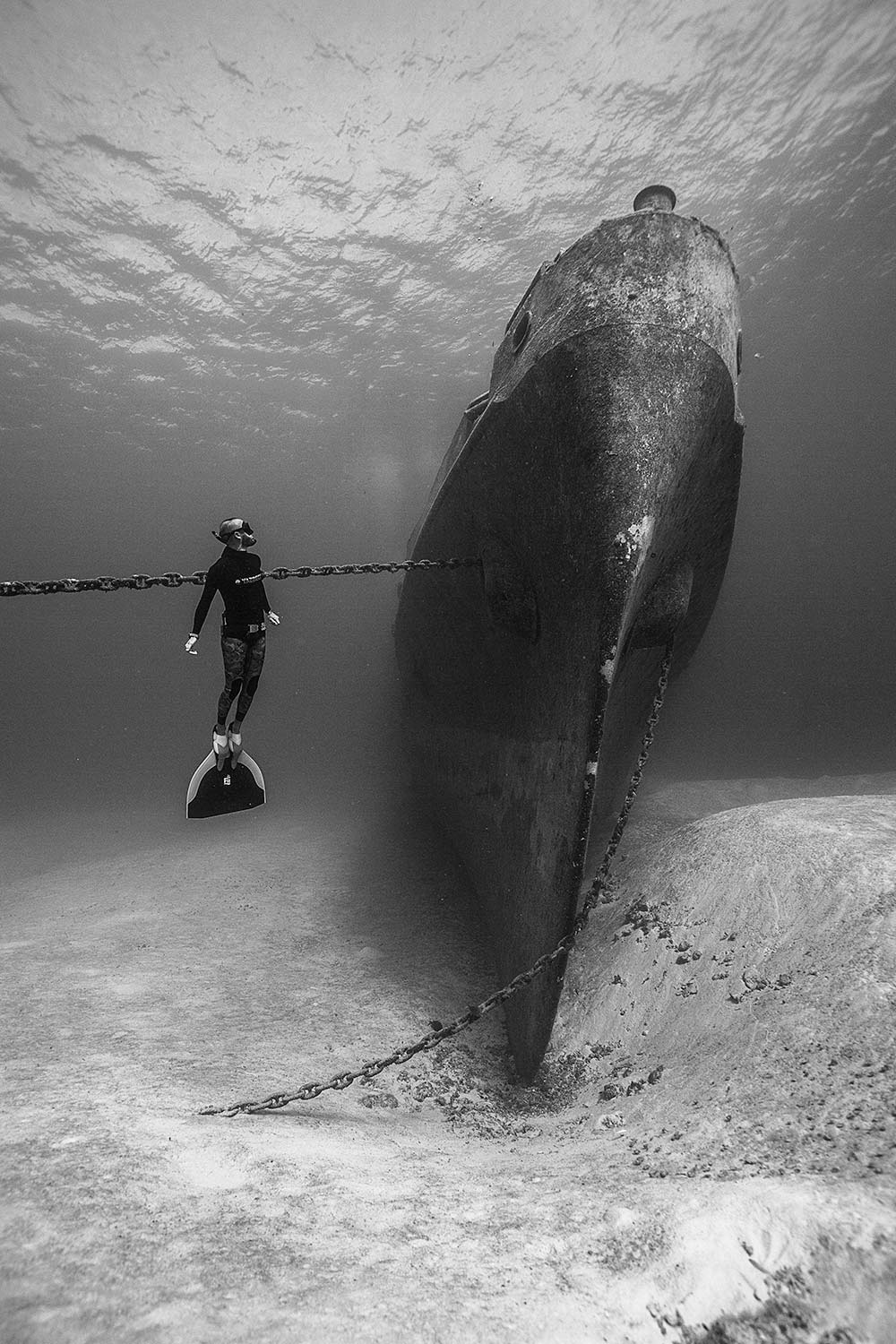 Mark Tilley freediving at around 50ft with his monofin next to the USS Kittiwake in Grand Cayman. I'm so glad I captured this when I did as the Kittiwake wreck got hit by a huge storm recently and now lays on her side!
Being out on the road and travelling the World, what do you do to keep yourself in good shape and how much does physical fitness play a role for your photography?
I shoot in the surf a lot so I do a great deal of swimming in big waves, which requires a good level of fitness. I also shoot freediving regularly which means you have to be very good at apnea work (holding your breath), and swimming in open ocean for hours at a time which also keeps you very fit. Snowboarding is my favourite sport to participate in. Riding, hiking and shooting in the mountains also keeps my fitness at a good level.

Mark Tilley again with his friend down at around 25-30ft chilling on the stern of the Kittiwake in Grand Cayman. For all these freediving shots I'm swimming down and holding my breath at depth for anything up to 2 mins to get the shot.
What type of equipment do you use?
I shoot on Canon gear and use Aquatech sound blimps and surf housings, Nauticam Dive housings, Blackrapid straps and Apple computers.

What's the most rewarding part of your job?
Getting paid to travel the world!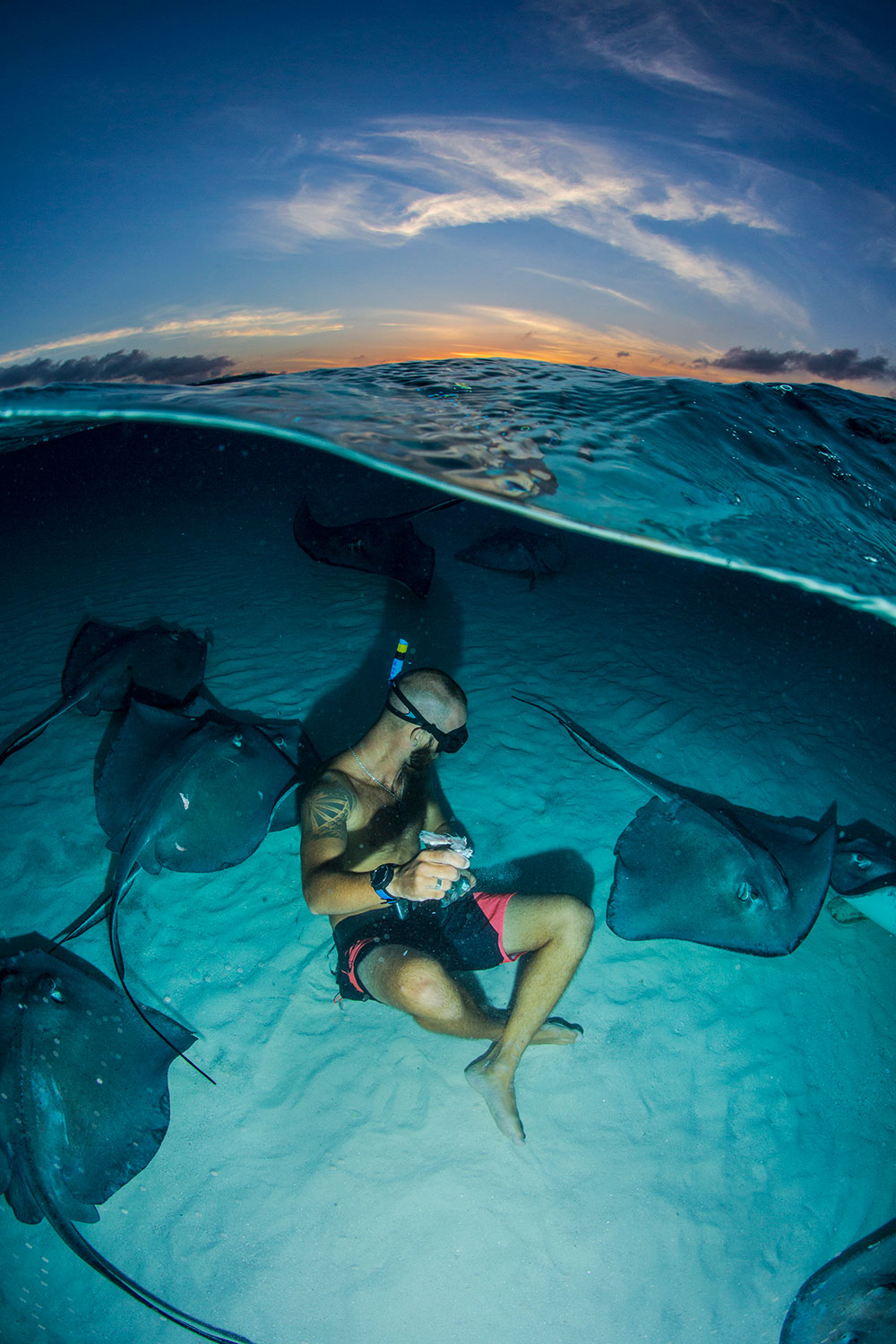 Mark Tilley at sunset on the Stingray sandbar in Grand Cayman. For under-over shots like this it is best to use a large dome port and it helps if the water is calm. Here it definitely wasn't, so it was hard getting any usable shots at all! I also incorporated an off camera flash into the shot to balance the underwater light with the ambient light.
What's been a stand out moment in your career so far?
Shooting on Michael Bay's film, "13 Hours" was such an amazing experience! Shooting gun fire and huge explosions everyday was so much fun! I love getting stuck in there, covered in dirt, I feel so at home in that environment.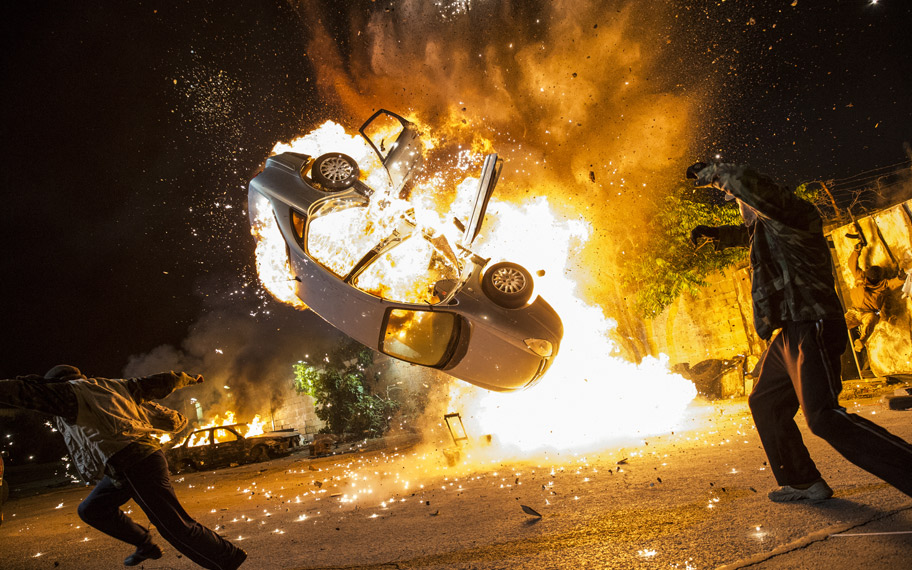 This one I shot on 13 Hours in Malta. Probably the sketchiest place I've ever been allowed to stand when shooting an explosion on set. The car landed almost where I was standing. About 3 frames later I was running backwards! Gotta love Michael Bay!
If you had to choose is there a project or specific image that you are really proud of?
I was the first person in the world to shoot remote kitemount shots, so I think that was a huge moment for me knowing that I had invented a new kind of shot that no one else was shooting. These days everyone just uses GoPros but back in 2001 I was using a 3.5kg rig gaffer taped into a kitesurfing kite and triggered by me on the ground or out in a boat! This rig consisted of a Canon EOS 5 film camera in an Aquatech water housing with a self-made radio-controlled unit, using servos and micro switches learned from my childhood days of building radio-controlled cars.
I shot this photo of Jonathan Dodds a few years ago in Punta Cana, Dominican Republic on my Canon 5D III in an Aquatech housing. I custom built a remote control unit similar to what radio controlled cars have and it only just fit inside the housing!  You can get a very similar shot with a GoPro now but the quality is so much better with a full frame DSLR and a 15mm fisheye!
Have you ever had any close calls while on a shoot or ever been in a situation where you questioned what you were doing?
Yes, too many to write here! The worst one though was probably getting hit in the face by a kiteboard whilst shooting in the surf on the north shore of Oahu. The guy rode straight over my head, knocked me unconscious (I was wearing a helmet) and the fin on his board sliced my cheek open. Luckily my friend Will James was kitesurfing nearby and saw me lying face down in the water and grabbed my arm and dragged me back to the beach. If he hadn't been there I almost certainly would have drowned.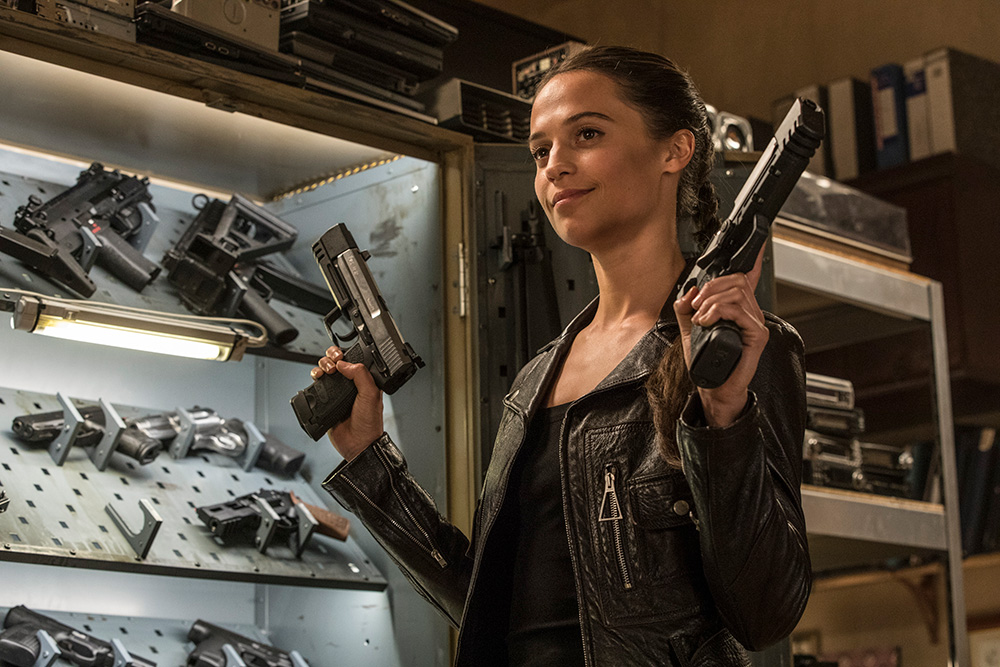 Alicia Vikander on the new Tomb Raider movie at Leavesden Studios. As usual I was crammed into the smallest place possible to shoot this! It doesn't seem to matter how large they build the sets, the camera crew always seem to be squashed right into the very corner!
Through the years of being a photographer what's the best advice to someone who would like to get into the same field of work?
The photographic industry is a super tough industry to make it in and the movie industry is even harder to get into. It took me 15 years of pushing hard to break into films properly as a stills photographer. Not to put a downer on anyone trying but just know this: If you are not 100% committed and prepared to take knock back after knock back for at least 10 years of your life, then I would seriously think about a different line of work.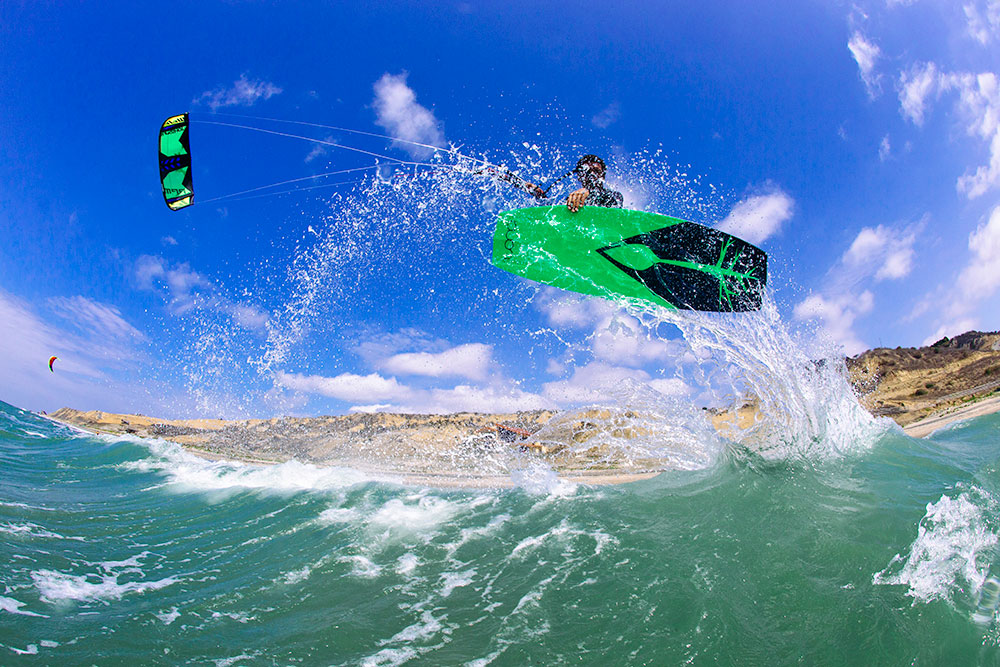 Andre Phillip boosting off the lip of a chunky shorebreak wave in Ecuador. To get this angle you need to swim through the waves and shoot just behind where it is barrelling. You can't see the rider until they bust through the lip so reading the waves and knowing the sport and how your athlete rides are key to a successful shot.
What other photographers inspire you?
James Nachtwey, Steve McCurry, Paul Nicklen and Clark Little.
What's your favourite location you've shot in?
That's a real tough one to call! So many places for so many reasons! If I had to choose one, probably Cape Town.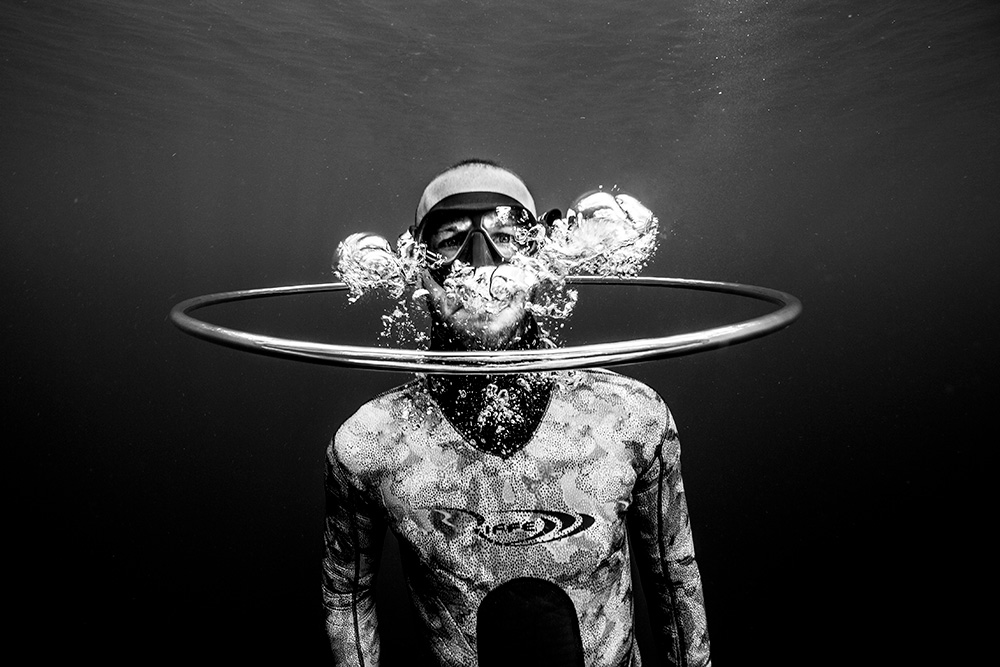 Freediving instructor Mark Tilley swimming through his own bubble ring that he blew out at about 25ft.
Do you have a preference to a specific sport to shoot?
Again, there are so many that I love shooting! At the moment though I think my favourite to shoot is freediving.
Any projects in the pipeline you are excited about?
There's a couple of movies in the pipeline but I don't want to jinx anything by saying what they are yet. Other than that, I'm in the process of planning a trip to Svalbard to go and photograph polar bears.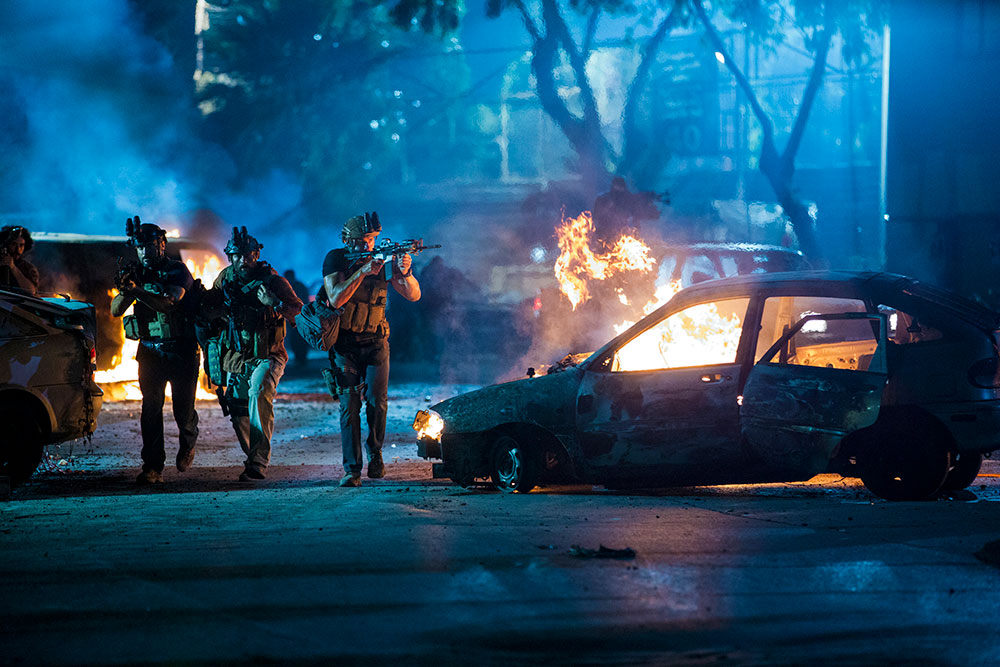 13 Hours again. This was one of my favourite street images of the main cast from one of the 42 nights we shot out in Malta.
"The importance of still photography in films cannot be overstated. Many times, it is the first image that the audience sees: it must capture the audience's attention and it must also represent the tone and character of the story that we're telling. Sounds simple right? It's not." – Tom Cruise
The Fit For Films team want to say a huge thanks to Christian for taking the time out of his schedule to do the interview with us. If you like Christian's work and want to see more, please go and follow him on social media, check out his website and visit his sponsors (links below).
Ambassador for Black Rapid and Aquatech.